How To Root Android Phone & Its Advantages and Disadvantages.
What is Android Mobile Rooting?
Rooting is like full control, you access all system files and directories. Example: In Windows Computer you see administrator computer, the administrator has full control over all machines.
Your Android Phone is a Linux machine, In Linux, there is an administrator called superuser(su). When you root your phone you acquire superuser access.
---
Is rooting android legal?
That depends entirely on where you live. In the US, the modification of digital things like the software of mobile devices is covered by the Digital Millennium Copyright Act (DMCA). Critically, some exemptions to that law exist courtesy of the US Copyright Office and they include things like rooting. While rooting in the US is technically illegal under the DMCA, there's currently an exemption for a period of three years beginning on October 28, 2015.
---
How to root your Android device
There are a lot of different ways to root your phone or tablet. Here are a few of our favorites.
1. Rooting with Framaroot
Framaroot is a newer one-click rooting service, and it aims to make the process of rooting easy for everyone with a simple one-click "root" button. However, you might have to jump through a couple of hoops to get it started.
Download the APK.
Install it — you may need to tap the Unknown sources button in your Android Security settings to complete the installation.
Open the app, and tap Root.
If the app finds it's able to root your device, it will do so. If it can't you'll need to try another method.
If your device can be rooted, you can go ahead and root your device.
You'll then need to download and run SuperSU to manage your root access.
Then that's it — you're good to go!
2. Alternate Method.
Search the XDA forums for your phone model. 
The XDA forums are a collective of Android developers that create ways to root various phones. Search for the "Jump To" header and click your phone's brand name. Then search for your phone model for specific instructions on how to root your phone.

Familiarize with the Android SDK (Software Development Kit) and ADB (Android Debug Bridge) tools. 
These tools utilize your computer's command line and are necessary for unlocking and rooting some newer phones like the HTC 10 or Moto X Pure.

The Android SDK is also the most common tool to root any Android phone from a Mac.

3. Using Kingo Root
Step 1: Free download KingoRoot.apk.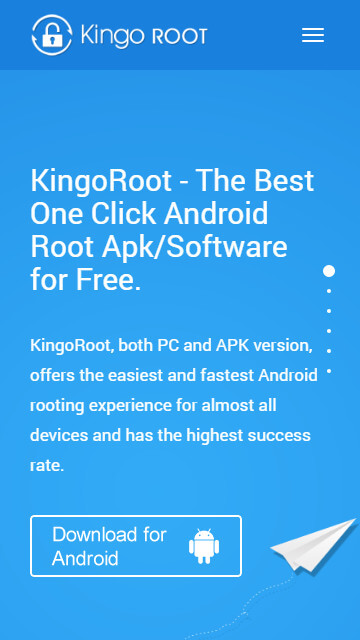 The download will be automatically started. If Chrome has warned you about KingoRoot.apk, click "OK" to proceed.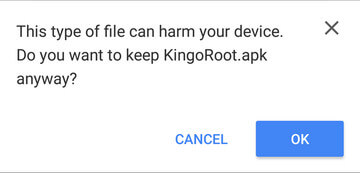 If you are using a PC to view this tutorial, you have three choices.
You can use the PC Version of KingoRoot Android (PC Version), which has a higher success rate due to technical reasons.
You can visit APK Root for Android on your mobile and download the file on your device.       
You can download KingoRoot.apk on your PC, transfer it to your Android device and then find the file via File Explorer and install it from the APK section.
---
Step 2: Install KingoRoot.apk on your device.
If you didn't check "Unknown Sources" in Settings > Security, then during installation, you will get a prompt "Install blocked", stating that "For security, your phone is set to block the installation of apps obtained from unknown sources".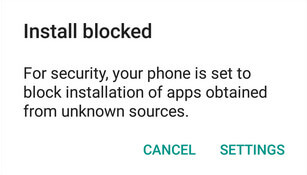 Just follow phone instructions and install Kingo Root on your device and allow installs from "Unknown Sources".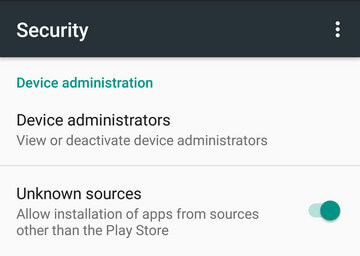 ---
Step 3: Launch the "Kingo ROOT" app and start rooting.
Kingo Root is very user-friendly and easy to use. Click "One Click Root" to start the rooting process.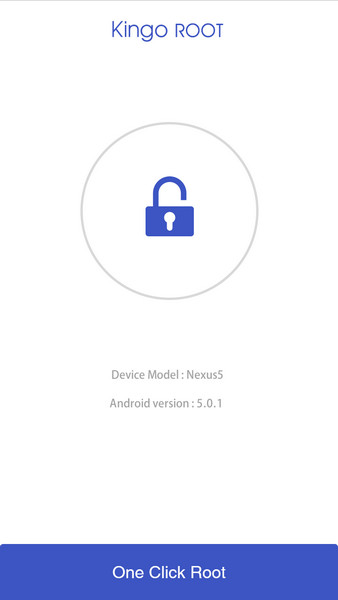 ---
Step 4: Waiting for a few seconds until the result screen appears.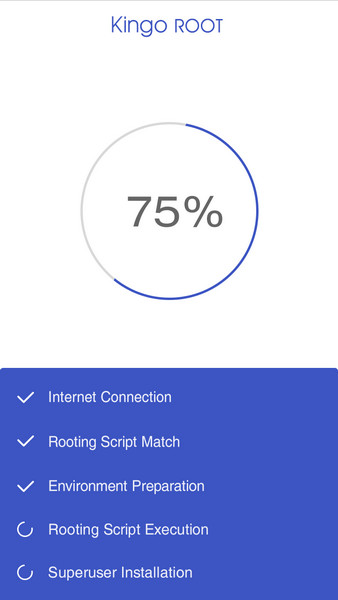 ---
Step 5: Succeeded or Failed.
It is highly recommended that you try several times when rooting with KingoRoot apk version. We have several rooting methods integrated in apk root, however, it will only run one at a time.

---
Disadvantages of Rooting Your Phone
These are the primary disadvantages of rooting an Android phone:
Voids the phone warranty. After a phone is rooted, it cannot be serviced under the warranty. 
Risk of "bricking" a phone.A bricked phone is unusable.
Breaks the phone contract. This depends on how you purchased the phone. If you lease the device or make payments, you'll definitely break your contract with your carrier by rooting. 
Poor performance. The intention of rooting a phone is to improve phone performance. However, some users who have rooted their phones to speed up the phone or add additional features found that their phones lost both performance speed and features. 
Viruses. Even phones get viruses. A common practice with rooted phones is to flash ROMs with custom programs. When an app or ROM is installed from an unreputable source, there's a risk of installing a malicious program.
---
Advantages of Rooting
Running special Apps – More often than not, users root their phones in order to use app that would not run in 'un-rooted' phones. Take, for instance, the Superuser app; this will allow you to take control of which apps can access the root system. Once you root your phone, you will be able to tether your PC to your Android phone. Enabling you to connect to the internet on your PC using the phone's data connection.
Free up Memory – On a 'un-rooted' phone, whenever you install an app, it gets stored on the phone's internal memory. By rooting, you will be able to move installed apps to the SD Card and thus free up the system memory for more app or file storage.
Custom ROM's – Perhaps the best feature of a 'rooted' phone. Once rooted you can have one of the hundreds of custom ROMs available that will allow them to do a wide variety of functions. Including speeding up the processor and giving the phone a completely new and different feel.
---
Thank you for reading. If you liked our content then do subscribe to our newsletter and follow us on social media.
Serving those who love "TECHNOLOGY"

All Geek Life